Scot M. Ludwig
Founder & Attorney at Law | Scot M. Ludwig & Associates
Scot M. Ludwig has an extensive background in litigation representing thousands of individuals in family law matters and related proceedings. Mr. Ludwig's litigation practice also includes business and real property disputes. His practice also covers the entire State of Idaho.
Mr. Ludwig received the Distinguished Alumni Award at Boise State University in 2018. In 2019 Mr. Ludwig was awarded the Nationally Ranked Top Ten Attorney Award from the National Academy of Family Law Attorneys. Mr. Ludwig is only the 7th Idaho Attorney to ever receive this prestigious award.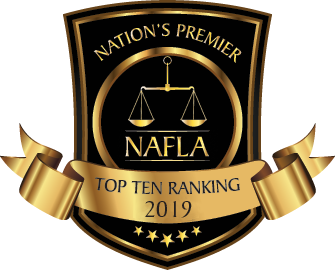 2019 Top 10 Family Law Attorney
For Excellence in the Field of Family Law
National Academy Of Family Law Attorneys
Scot M. Ludwig Has Been Involved in the Boise Community for Over 41 Years
Mr. Ludwig is an Idahoan through and through and has been involved in the Boise community for over 41 years. He arrived in Boise in 1979 on a basketball scholarship, graduating in 1982. He then attended the University of Idaho School of Law and was awarded the Langroise Scholarship, graduating ahead of his class. He founded Scot M. Ludwig & Associates in 1994. Since then, the law firm has grown substantially into the finest family law and litigation firm in Idaho.
Mr. Ludwig was appointed to the Boise City Council in 2015 and then was re-elected to the council for a four-year term.
Mr. Ludwig was recently named by Governor Brad Little to the Idaho Housing and Finance Commission and the Idaho Horse Racing Commission. He is President Elect of the Ada County Lincoln Day Association and on the Board of FACES OF HOPE, a nonprofit that fights sexual assault and domestic abuse of women and children.
Mr. Ludwig and his wife Christina (a Gonzaga alumna) are the parents of four children; IsaBella, Nikolaus, Porter and London.